press releases
Glass Alliance aims at quality and scores well at Mir Stekla 2015
June 2015
Lots of visitors and keen interest in the latest warm edge technologies: this is how Mir Stekla rewarded the strategy used by the Fenzi, Alu-Pro and Rolltech network for the Russian market.


"Attendance at our stand during the exhibition was certainly very positive – confirmed Matteo Padovan, General Manager of OOO Fenzi and OOO Alu-Pro – Despite the current negative economic situation in the country and a downturn in the market for flat glass, manufacturers of windows and IG units were very interested in our brands".
Unlike the recent spread of products, the reliability and safety of which experts are dubious about, Glass Alliance has kept the quality standards of its product range high and by offering very competitive, ultra high-tech solutions without compromises, it has won over trade people in the country.
All this is the result of top quality raw materials, in terms of performance and impact on the environment, optimized industrial processes and ongoing improvements in quality checks at the manufacturing facility in Lipetsk.


"At Mir Stekla visitors were especially interested in our high energy efficient products – continued Matteo Padovan – The combination of Chromatech Ultra, by Alu-Pro and Rolltech, and Fenzi sealants is currently the best on the market for IG units using warm edge technology".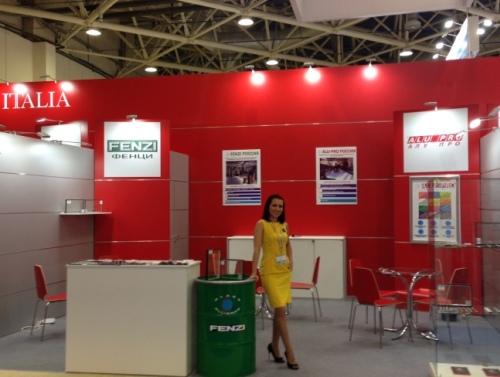 The energy-saving products by the Glass Alliance meet a new need in the Russian market to work with innovative products, for architectural projects requiring IG units and windows with ever-higher performance features. "As a result of our long track record in this sector in the markets of northern Europe, where users are clearly satisfied with the network's products, the Glass Alliance is now acclaimed as a reliable, solid partner that can tackle new market challenges and offer cutting-edge technology", Matteo Padovan ended.